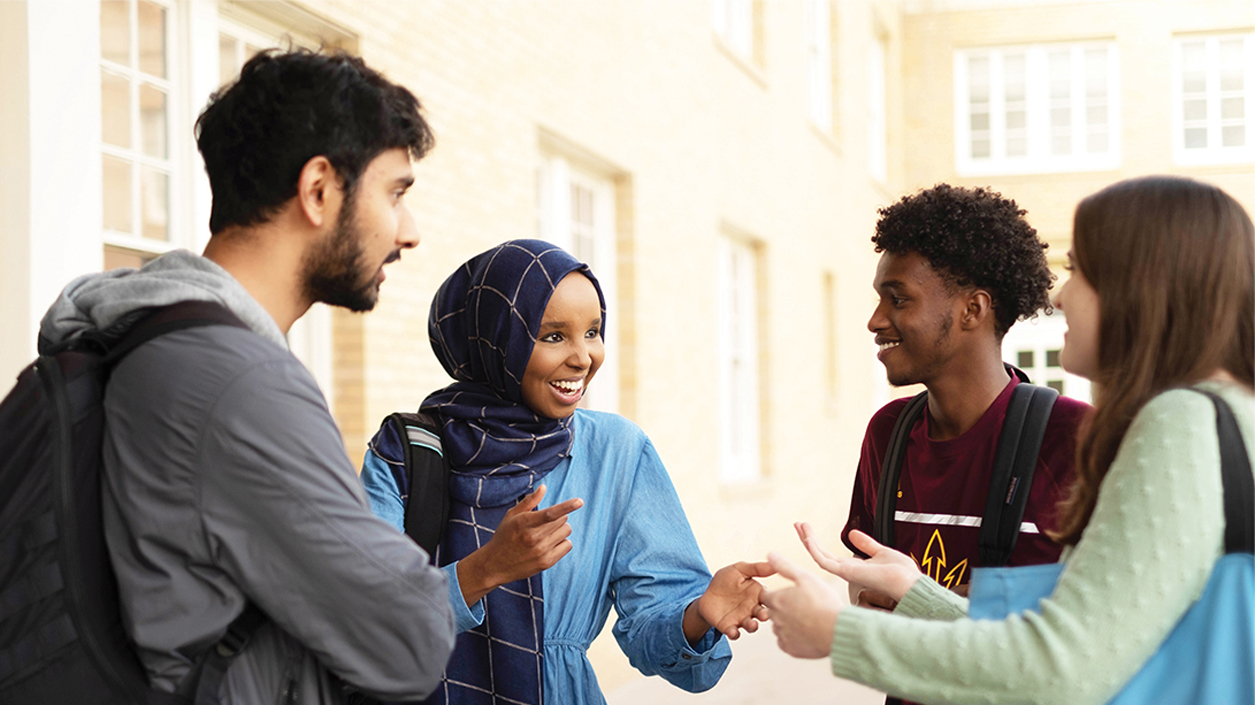 American Belonging
Telling stories of Muslim emigrants and refugee students
This project highlights the experiences and stories of ASU's diverse Muslim students, particularly refugees.
The project is longitudinal, following a select group of students over time to document their transformation as they settle into the U.S.
The project will train selected ASU students in oral history methods to partner with Muslim students for peer-to-peer engagement in documenting their life stories starting from their home countries, their fleeing and migration to the U.S., their initial challenges and perceptions of America and their experiences of settlement, including the role of ASU in rebuilding their lives.
"American Belonging" envisages student participants as future agents of change. Included as part of the Muslim Illuminations digital repository, the recordings, narratives and videos created by students will be made accessible to a wide audience. Panel discussions of student work will also be held for public engagement.